Read the class member names featured while the photo loads...
CHS Class of 1959 - Maxi-V Reunion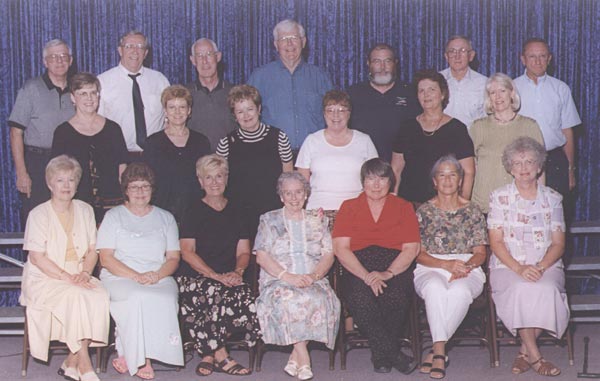 Front Row, left to right: Nancy Campbell Hoyt, Lee Ann Bradley Ruff, Phyllis Patchett Lawson, Miss Virginia Wall, Doris Akerson Johnson, Judy Roberts Thomas, and Joyce Gillilan Stobbs. Second Row: Meredith Price Tims, Donna Archer Brunelle, Beverly Franklin Poppenhagen, Donna Sperry Owings, Cara Winkelmeyer Garrison, and Lynne Furgeson Hanson. Third Row: Bill Hurst, Tom Cramer, Larry Lawson, Ivan Oestreich, Robert Burton, Forrest Garr, and George White.
Back to Reunions Revisited
Close This Page | Print This Page
Maxi Home